The use of AI (artificial intelligence) in sports has impacted game strategy, audience engagement, and how games are played. AI is helping in advertising, strategizing, broadcasting, training, and much more, changing how the industry approaches every component.
Tracking data has paved the way for better sports analytics. It allows for maximizing the value of traditional box-score and event data while adding deeper tracking data. Three main areas have been revolutionizing AI in sports:
Deeper forecasting for better predictions.
Deeper data through wearables or computer vision.
Deeper type analysis with AI-powered tracking data.
In this article, we'll take a look at AI in the sports industry, including:
---
Learn more about artificial intelligence with our guide below: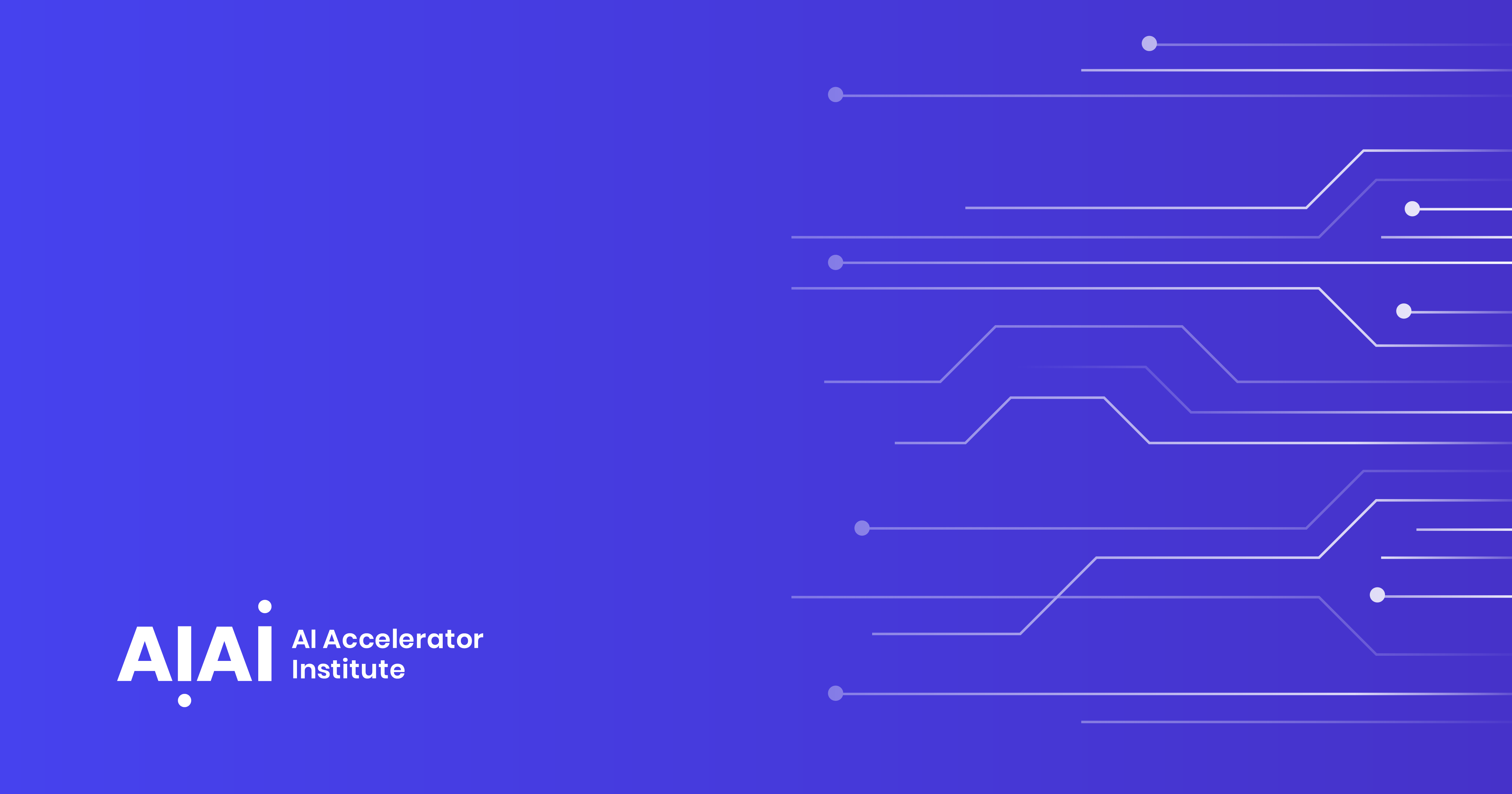 ---
How is AI used in sports?
Sports journalism
Natural language processing (NLP), can help automate journalism. Sports data can be transformed into readable information with dedicated software, processing events and creating summaries for readers. These content automated platforms can be used as guides for human writers to work with, allowing for higher accuracy and efficiency.
Augmented coaching
AI platforms use high-speed cameras and wearable sensors to measure penalty kicks, forward passes, leg before cricket (LBW) in cricket, and more. Coaches can then make sure that players are better prepared for matches and competitions through this data-driven analysis.
Virtual reality sports
Sports and gamification have a different dimension added thanks to virtual reality (VR). VR headsets help players compete with each other regardless of where they live, with AI technology offering a realistic experience. 5G has also transformed these experiences, making them more interactive.
Match predictions
Matches can be predicted with machine learning. Whether it's baseball or cricket, large amounts of data can be analyzed and used to predict the results of upcoming matches.
Player performance improvement
Certain apps, like HomeCourt, use machine learning and computer vision to assess the skills of basketball players, providing the needed tools for improvement. Recording performance metrics can also offer players valuable insight into the areas where they can achieve their maximum potential.
---
Learn more about computer vision through our guide below: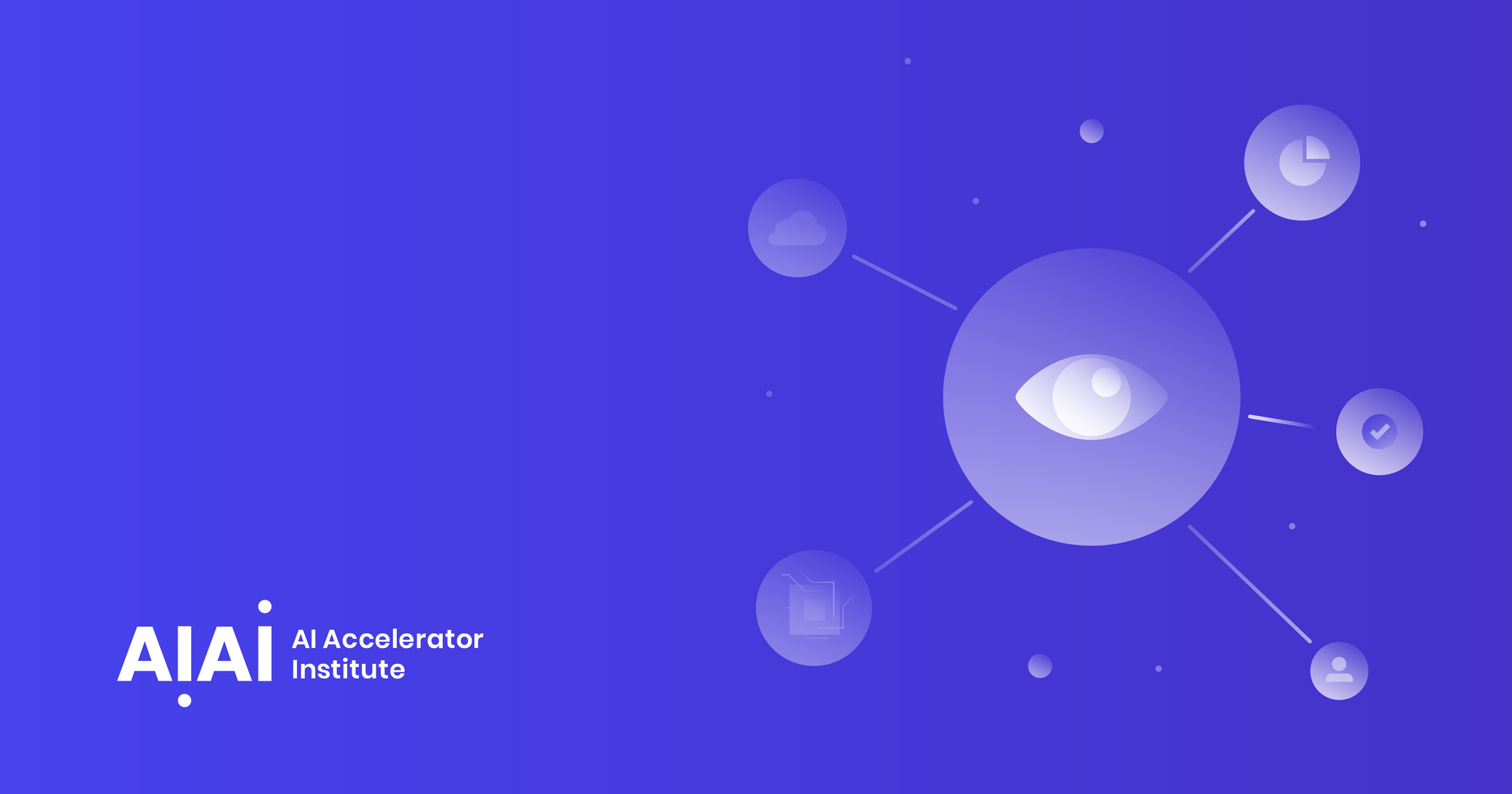 ---
Streaming and broadcasting
AI is also impacting the way the audience experiences sports. AI systems make it easy to choose the right camera angles for viewer screens, alongside offering subtitles for live events in a variety of languages depending on viewer location. These systems also allow broadcasters to use monetization opportunities by inserting advertisements.
Sports data sources
Radar. Sensor technology helps track the ball's trajectory in golf, creating great visualizations with extremely accurate ball detection.
Video footage. Video analysis collects a lot of data, mainly using raw footage in computer vision to capture the top events of a match.
GPS wearables. Sports like soccer use GPS devices to track athlete data like exertion level and heart rate.
RFID wearables. RFID, or Radio Frequency Identification, can help track players in the field. The NFL implements these wearables on shoulder pads to track both the x and y coordinates of their players.
AI in sports: examples
Soccer
AI-powered algorithms can add more value to sports. In soccer, technologies like Video Assistant Referee (VAR) and Goal Line Technology (GLT) can help improve the game's efficiency, as they offer additional support to referees and help them know which decisions to make.
Cricket
Machine learning can help accurately predict matches. The Umpire Decision Review System (UDRS) is using AI, in particular the Duckworth-Lewis-Stern method, to analyze the run-out results. AI can also be a useful tool for developing closed or indoor stadiums to ensure bad weather doesn't stop games.

💡
What is the Duckworth-Lewis-Stern method?

The method was created in 1997 by English statisticians, Frank Duckworth and Tony Lewis. Upon their retirement, Professor Steven Stern became its custodian, renaming the method in 2014.

The Duckworth-Lewis-Stern method is a mathematical formulation that converts the number of overs left to bowl and the number of wickets lost by the batting side, resulting in a "resources remaining" figure.

The method is used whenever a game is affected by weather or by other factors that lead to overs being lost.

Basketball
HomeCourt, an AI and computer vision-based app, is helping NBA players improve their shooting. The app detects the players, the basket, and the three-point line to know if the ball will hit or miss. It also offers insights into other statistics like vertical jump, leg angle, launch angle, and reaction time.
Tennis
IBM Watson can learn, understand, and interact, allowing tennis fans to see games from close quarters and gaining valuable information to improve the viewing experience. The AI was taught to recognize matches' best moments by listening to crowd noise and sensing their reaction, or by looking at the audience's body language. All these factors are vital for generating video highlights to be shared on social media.
Baseball
By collecting player information, like the angle at which they hit their bat and their average speed, AI can help teams scout new players by giving recruiters insights. VR can also let batters and hitters practice to master techniques.
Top 5 AI sports startups
1. Hawk-Eye Innovations
Forming part of Sony Sports, the UK-based company has been recognized as a leader in the live sports industry. It delivers best-in-class tech to broadcasters, officials, rights holders, and more across the data and full video value chain. The company offers:
INSIGHT. The suite of technologies offering storage, data collation, visualization capabilities, aggregation, and delivery.
TRACK. Camera calibration and optical tracking technologies for performance tracking, object tracking, and ball tracking.
SMART. A Synchronized Multi-Angle Replay Technology (SMART), for clipping, video capture, review, and distribution.
2. Bayes Holding
Formerly known as Dojo Madness, this German company is a non-operative holding company that specializes in esports and gaming data. It also offers market-leading services and tools to business customers. The two offerings are:
Bayes Esports. Esports data company, which is a majority held joint venture with Sportradar.
- Integrated overlays
- Pre-match and live odds
- Live stats
- Viewership management
- In-stream betting
- In-game predictions
- Esports widget
- Risk management
- Trading tools and audiovisual streams
Shadow Esports. Esports visualization and analytics for Tournament providers and PRO teams.
- Esports calendar
- In-depth match stats
- Easy high-level overview
- Real-time 2D live map
3. Veo
This Danish company offers sports recording and watching without the need for a cameraman. This camera solution can record on its own, allowing teams to analyze games and practices, tag players, create highlights, and provide feedback. The company offers:
Veo Cam 2. Available for pre-order at the time of writing this article, Veo Cam 2 has a wide range of properties, including:
- New cooling system
- Hydrophobic lens covers
- NVIDIA chipset
- Improved microphones
- USB-C connection
- 4G and wi-fi connected
- 128GB storage
Live streaming. Allows for match live streaming.
- Cast to bigger screens with Chromecast and AirPlay.
- Add score and a game clock.
- Create a feed with live streams from your favorite teams.
- Reach with emojis.
Veo Editor. Allows for game analysis, highlight sharing, and more.
- AI statistics
- 2D map
- Momentum graph
- Stats overview
- Heatmaps
4. SPORTLOGiQ
Headquartered in Canada, the company offers AI-powered sports analytics. It also deploys its AI tech and expertise into sports like soccer and lacrosse, powering data operations of top global broadcasting and digital media organizations. A few of its offerings include:
Pose estimation
Tracking data
Expected goals
Physical metrics
Contextual metrics
5. Nex Team Inc.
Based in the USA and Hong Kong, this motion-based entertainment company offers apps like HomeCourt and Active Arcade. It's providing universally accessible motion-based entertainment for both kids and adults, using devices they already own. The app HomeCourt offers:
Year-round analysis and stats
Members-only training program
Recommended daily routines
Instant feedback
Interactive workouts
Virtual competitions