State of AI: Panel Sessions
Regular insights on the AI transformation, across all industries, all year long.
Sit back and tune in.✌🏽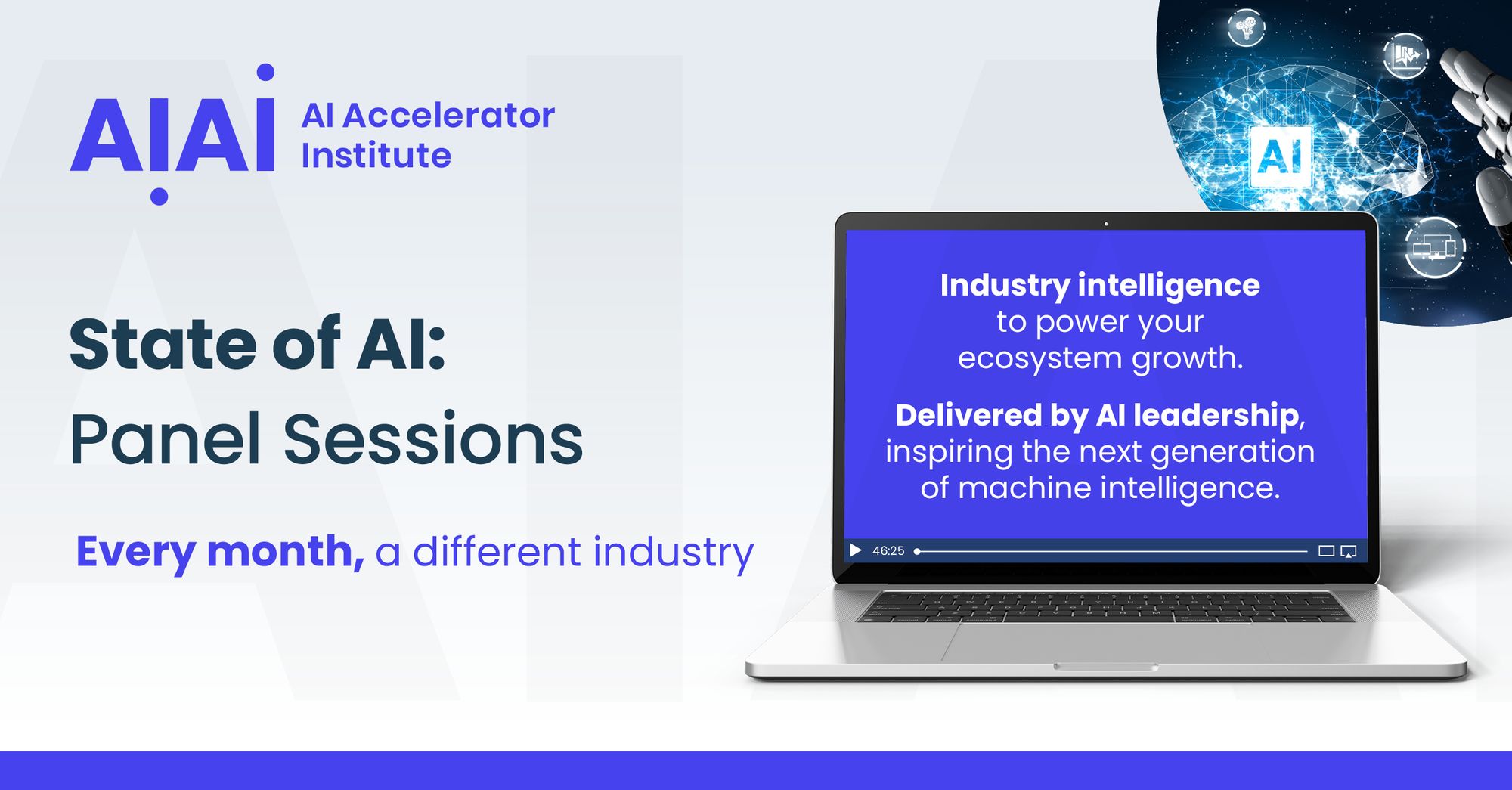 From manufacturers to platform consumers, in each panel, you'll be joined by AI ecosystem leaders as they share their insights and best practices just for you.
We'll cover different industries each session and will be keeping on top of the latest applications and technology trends so you'll never fall out of touch with the AI ecosystem.
You'll also get the opportunity to join live Q&A sessions with the moderator & panelists so you can pick their brains.
---
Series 2: Live, February - July 2023 🎥
Enjoy industry-specific updates across retail, manufacturing, automotive, healthcare, security, sport and transport.
---
---
Get involved
Apply to be a panelist here.
For sponsors who want 1,000s of AI ecosystem players to hear all about their company, check out our media kit or contact Jordan to see how you can get involved.