With an ever-growing skilled population, India is positioned to become one of the world's leading countries in AI. From startups to researchers and more, AI is constantly being innovated and developed across sectors like health, education, transportation, and more.
Ranking in the top 10 world nations in funding and tech advancements in AI, India is definitely one to watch for AI-based initiatives. With an already thriving research industry, the country is aiming to improve its citizens' quality of life by adopting AI throughout its sectors.
In this article, we'll cover:
India's AI market growth
It's estimated that India's AI market will reach US$7.8 billion by 2025 - something that sounds achievable, looking at how there's been an increase in the number of filed AI patents, with the last years seeing more than 4,000 AI patents being filed. The majority of these are in the healthcare and electronics industries.
This increase from just 1,000 between 2011-2016 may also be affected by the 2018 release of the National Strategy on Artificial Intelligence by the Indian government under the mandate of the National Institute for Transforming India. With a focus on both the country's technology needs and economic growth, it aims at increasing social inclusion while promoting issues like ethics and privacy.
🤖
The goal: "Making India the global leader in AI, ensuring responsible and transformational AI for all."
Through startup support, grants, working with the industry, and the development of solutions and products, the strategy aims at developing AI in India and elevating its already thriving research industry.
Research work is already underway on language processing and data analytics, which can mainly be seen through India's top-tier universities, like the Indian Institutes of Technology. The country's startups are also major players in the AI industry, with most venture capital investments focused on chatbots and other conversational interfaces.
---
Looking for flagship chips to power your AI needs? Take a look at our Chips of Choice 2022 report!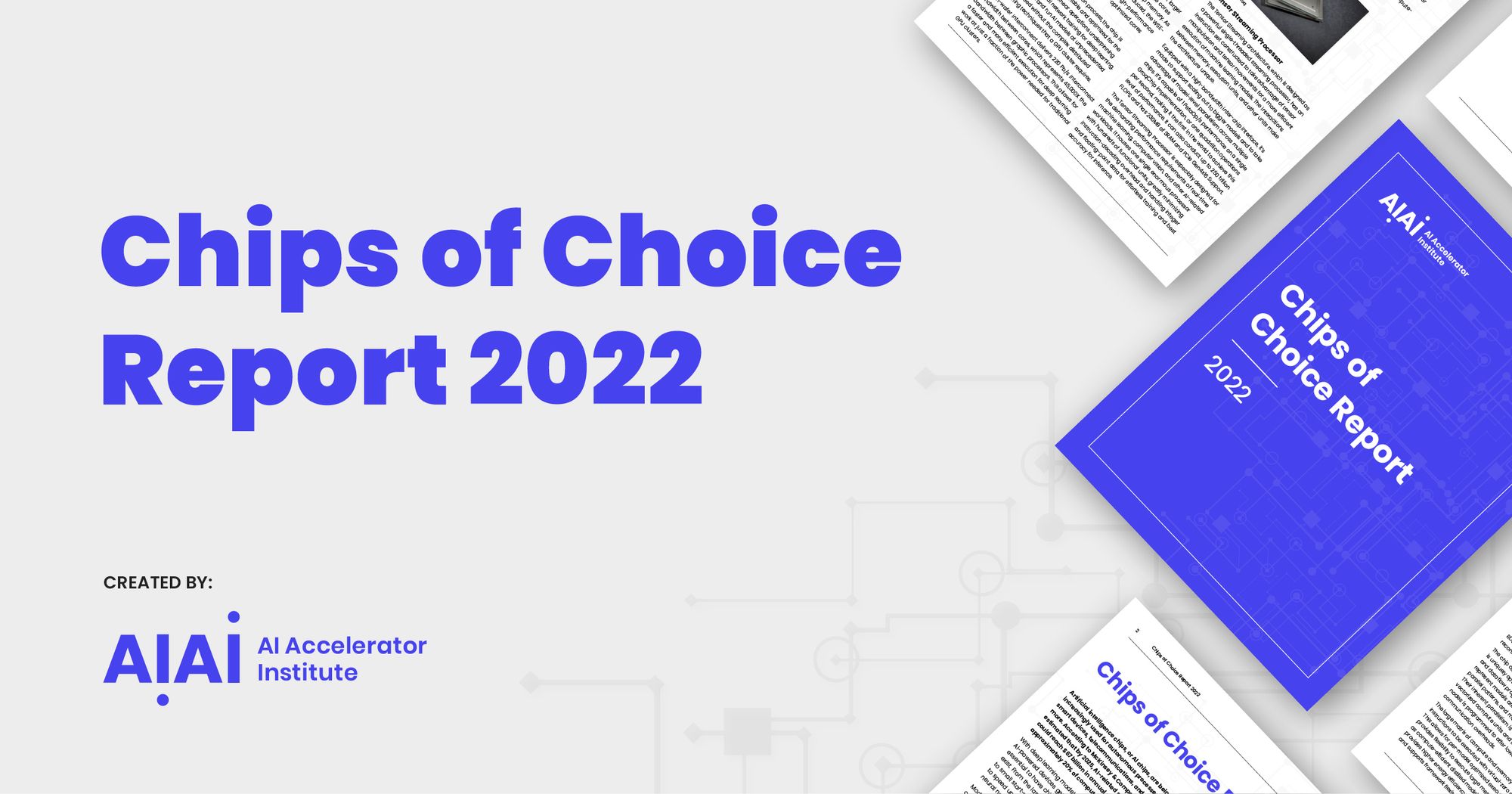 ---
AI use cases across industries
Agriculture
AI can be beneficial for agriculture in India, already improving crop production thanks to real-time monitoring, processing, harvesting, and more. Being a fairly new technology in agriculture, AI can help address issues that the sector is facing, such as:
Soil erosion
Small and fragmented land-holdings
Lack of mechanization
Lack of proper agricultural marketing facilities
Shortage of high-quality manures, seeds, biocides, and more for poor farmers

AI in agriculture also has several applications that aim at massively improving it, like:
Weather forecasting
Agricultural robots and drones
Crop health analysis through drones
AI-enabled systems for weed and pest detection
Precision farming and predictive analytics

---
Read more about the impact AI in having in agriculture.
---
Education
SpeEdLabs, an Indian startup, developed a platform for hybrid learning. In this platform, AI-based adaptive learning is helping lecture methodologies, with students can learn at their own pace and gaps in education being identified and addressed.
During the COVID-19 pandemic, the Ministry of Education in India promoted the use of Diksha, which is a unified open-source digital infrastructure. It monitors the progress of every learner, so educators can both identify issues and make valuable adjustments.
Students and teachers can benefit from AI in education in multiple ways, such as:
Inclusive learning. Differently-abled students in both rural and rural areas can have access to education, with digital platforms having translation capabilities that help accessibility in multiple languages.
Repetitive task automation. Whether it's checking test results or computing grades, AI can help to automate repetitive tasks that teachers would otherwise have to focus on.
Meaningful interactions. Student data can let teachers know which pace each student learns, making sure that no one misses out on learning opportunities.
Healthcare
According to a report by NASSCOM, AI and data in healthcare can add between $25-$30 billion to India's GDP by 2030. There are several challenges, however, that health systems are facing, such as inequity, accessibility, and affordability. The lack of qualified medical professionals has also become a major issue, especially in rural areas, in which patients must travel long distances.
AI and machine learning technologies can help address these challenges, with the government also focusing on creating a national digital health infrastructure, which was highlighted in policy documents for the National Health Stack (2019) and the National Digital Health Blueprint (2019). The main features of the digital infrastructure are:
A unique digital health ID for every citizen.
A national health analytics platform.
The Healthlocker, which is a cloud-based data storage system and an electronic national health registry.
A platform for coverage and claims to support large health protection schemes.
Federated personal health records framework so that both citizens and medical researchers have access to data.

Transportation
Traffic jams are fairly common in Bengaluru, and Siemens Mobility built a specialized system that utilizes AI and monitors traffic cameras to detect vehicles and calculate the traffic density on the road. It then changes traffic lights based on real-time information of road congestion. Transportation in India faces other challenges, such as:
A high number of traffic deaths
Lack of sustainable transportation
Insufficient public transportation infrastructure
The National Institution for Transforming India (NITI Aayog), is a policy think tank that has identified some AI applications that could help improve traffic in India:
Community-based parking. AI would help drivers find empty parking spaces by collecting data about the spaces and allocating cars to relevant areas.
An intelligent transportation system. Through using CCTV cameras, sensors, signalized pedestrian crossings, automatic number plate recognition cameras, and more, real-time dynamic controlling of traffic can be achieved.
AI in railways. Train operators can have a safer work environment with real-time operational data analysis, as AI can predict derailment accidents through remote monitoring of conditions. This can be done by introducing sensors for monitoring signals, track circuits, and more.
There are, however, a few challenges:
Shortage of professional data scientists
Cybersecurity risks
Lack of common language
Lack of proper infrastructure
Lack of collaboration between policymakers and companies
Smart Cities
The Smart Cities Mission was launched in 2015 by the Government of India, under Prime Minister Narendra Modi. With a focus on sustainable development for improved quality of life of citizens, smart information and communication technology solutions will be introduced and promoted.
Its mission includes increasing energy efficiency, providing a constant supply of power and water, ample job opportunities for all citizens, efficient public transportation, and creating state-of-the-art facilities across industries like health and education.
The key initiatives include:
Crowd management. Through AI, crowd behavior can be predicted and disasters avoided, helping to improve response management.
Smart public facilities and parks. A paper by NITI Aayog suggests how enabling parks with monitoring systems and automating maintenance and pavement lighting can lead to improved safety, better accessibility, and lower costs.
Smart homes. The integration of AI in homes could improve costs and quality of life, with applications like water-saving taps and smart roofs.

5 top AI companies in India
Startups in India have become more prevalent in the past few years, with ecosystems helping AI startups develop and flourish. Here are some of these leading startups:
Mad Street Den
As one of the first computer vision and AI startups in India, Mad Street Den is a Chennai-based company with a mission of bringing AI into its customers' daily lives.
Its flagship product, Vue.ai, is an AI-powered digital experience management for e-commerce, serving retailers around the world, but mainly in the fashion industry. It highlights products that are more relevant to customers across stores, sites, and apps.
Uncanny Vision
Founded in Bengalaru, Uncanny Vision develops surveillance solutions through deep learning-enabled vision algorithms, which run on edge servers, with a focus on smart industries and safe cities.
For banking and retail customers, the company delivers real-time actionable analytics and surveillance, alongside scalable and cost-effective security solutions. Products include:
Uncanny ANPR. An end-to-end AI-based number plat recognition system.
Uncanny Vehicam. AI-based vehicle tracking, detection, classification, and counting that runs on an embedded system on the edge and offers real-time analytics.
Uncanny Shield. On-the-edge surveillance for 500+ million cameras, offering real-time analytics and alerts.
Manthan
Founded in 2003 with an initial investment of $98 million, Manthan is an AI-based analytics company. Offering an AI-powered platform for retail analytics, it provides descriptive and prescriptive data.
One of its flagship products, Maya, is the world's first AI-powered conversational interface for business analytics. This natural language processing engine helps businesses by acting as an assistant and answering customer queries.
Haptik
Founded in 2013 in Mumbai, Haptik had $12 million initial funding. The company delivers specialized bots for a variety of industry applications, focusing on:
Lead generation
Conversational commerce
Customer care
With proprietary natural language understanding (NLU) models, it offers a drag-and-drop bot builder, a hybrid interface for human-to-AI transitions, and extremely detailed conversation analytics.
SigTuple
Founded in 2015 in Bengaluru with $25 million from investors, SigTuple uses machine learning and AI to develop medical diagnostic solutions. By combining robotics, AI, and data science, it helps to make healthcare more accessible, accurate, and affordable. Some products are:
Shonit. An AI system for peripheral blood smear slide analyzer, for in-vitro diagnostic in pathology labs.
Shrava. AI system for urine microscopy analysis for in-vitro diagnostic in pathology labs, focused on reducing the burden placed by lack of pathologists.
Aadi. Cloud-based AI system for automated semen sample analyzer for in-vitro diagnostic in pathology labs.
Digitizer. Universal digital scanner for specimen slides, stores images for telepathology.
Drishti. Cloud-based SaaS platform that scans for Diabetic Retinopathy and can also detect Age-Related Macular Degeneration.

🤔
Did you know?
According to a report from early-stage venture capital firm Stellaris Venture Partners and the World Bank's investment arm, IFC, by 2030, Indian AI-enabled SaaS startups could create around $500 million in market value.
Final thoughts
India is taking steps towards developing its AI capabilities in order to improve overall citizen health and quality of life. While there are still challenges in adopting AI throughout the entire country, there are several companies already developing innovative solutions that show promise in revolutionizing how the world approaches issues in all sectors.