AI Accelerator Institute's Computer Vision Summit San Jose starts tomorrow… do you have your tickets?
We're back in San Jose with the Computer Vision Summit that's packed with insightful talks by some of the world's leading companies in AI!
We spoke to alwaysAI to find out more about their panel and what you can expect from this expert discussion.
---
📆 26 April 2023
⏰ 09:45 - 10:15
📝 Panel: Enterprises are seeing dramatic operational improvements from computer vision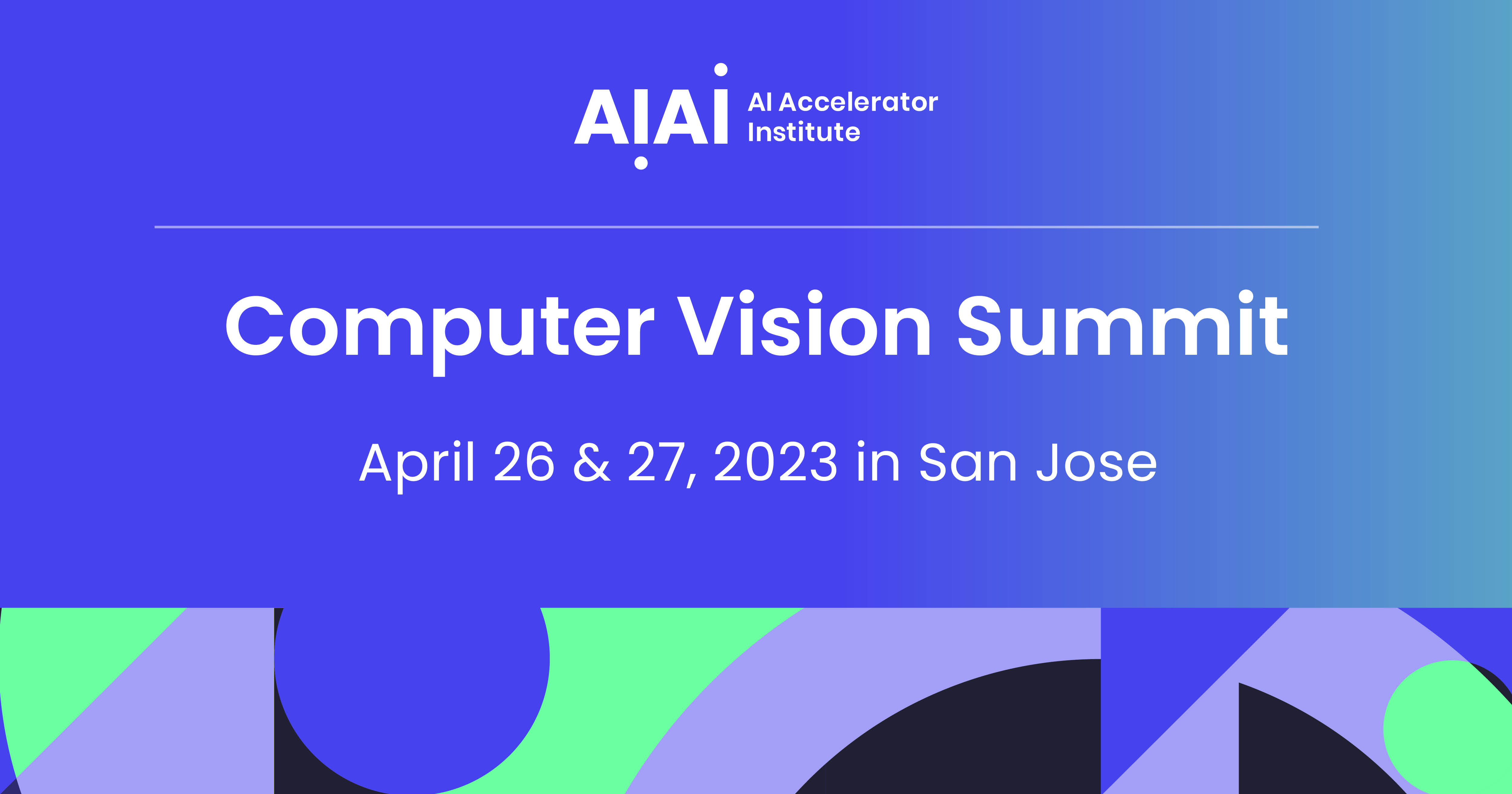 ---
Tell us a bit about alwaysAI and the products and services you offer
alwaysAI's world-class computer vision solutions detect and interpret objects, people, and events to provide real-time data allowing innovative enterprises to see into their operations with more depth and clarity than ever before. We help enterprises work smarter.
Our extraordinary end-to-end computer vision platform provides a comprehensive set of tools – like advanced APIs, user-friendly dataset management, and convenient remote deployment – to eliminate the complexity of computer vision without sacrificing functionality. We allow enterprises to extract the data they need from their existing cameras in real time to dramatically improve operations and ROI.
What sets alwaysAI apart from the competition?
alwaysAI is a truly comprehensive computer vision platform with all the advanced features to take computer vision projects from start to finish. Additionally, we offer consulting services for enterprises looking to outsource their computer vision solutions.
We have some of the most extensive models, apps, and APIs in the market. Our one-of-a-kind dataset management allows users to upload and annotate images, train models, and validate the training. Then, once their models and applications are developed, they can deploy to the edge, the cloud, or on-premise devices, without ever leaving our platform.
Our revolutionary remote deployment feature allows users to manage models and deploy applications from any location, at any time. We've made deploying applications at scale quick and easy by eliminating the need to manually update devices in person. What's more, if you deploy something that does not perform as expected, you can swap models or the application with new ones.
Our unprecedented solutions and analytics are not limited to one specific use case driving significant value for our customers.
We provide excellent customer service with the goal of elevating your developers and increasing their productivity.
How do your products and services benefit the AI community?
The AI community continues to grow exponentially pushing the boundaries of what's possible. We are inspired to be part of this movement and particularly passionate about automating vision. By automating our most powerful human sense, computer vision is quickly becoming the most pervasive and impactful of all AI technologies hitting the market.
We believe that AI has the power to make significant, positive changes and can be leveraged to improve the good work our customers are doing. From building schools and hospitals to manufacturing medicines and products that power our world, we're proud to provide the technology that makes these outcomes easier and more accessible to all.
The alwaysAI platform is used by thousands of machine learning developers enabling them to bring computer vision to more enterprises and advance even more innovations within this exciting field.
What is the biggest challenge your company is facing?
As an emerging technology, we still face challenges in educating people on the significant impact computer vision can have. While some enterprises recognize computer vision would be a nice-to-have technology, they do not yet see it as the necessity it is.
Adopting new technologies is always difficult as people can be skeptical, have already tried and failed at implementing computer vision, or are more generally concerned about possible negative impacts of AI (i.e. privacy issues, "stealing" jobs, etc.).
alwaysAI is committed to showing enterprises that implementing computer vision is critical to their future business while alleviating their fears.
What can the audience expect from your session at the event?
We are excited to facilitate an open dialogue with industries currently using computer vision to improve their businesses. By hearing from both computer vision experts and executives in different industries, we will convey the multitude of benefits computer vision provides.
The high ROI operational improvements computer vision enables across all industries is truly exciting. And accessible - today. Our panel will discuss the dramatic impact of real-time data and how enterprises not leveraging computer vision are already losing a competitive edge.
---
Interested in attending alwaysAI's talk?

Get your tickets to AI Accelerator Institute's Computer Vision Summit San Jose today – there's still time!