The European Parliament has embarked on historic negotiations to establish unprecedented artificial intelligence (AI) usage regulations.
The proposed laws aim to foster the adoption of AI technologies that prioritize human values and safety, while also safeguarding health, fundamental rights, and democratic institutions from potential AI-induced harm.
The position of the European Parliament on the AI Act received overwhelming support, with 499 votes for, 28 against, and 93 abstentions.

Addressing risks with a tiered approach
The proposed legislation takes a risk-based approach, setting requirements for AI developers and users based on the potential risk associated with each AI system.
Systems deemed to pose unacceptable risks to public safety will be outrightly prohibited. The prohibitions include real-time biometric identification systems in public spaces, post-event remote biometric identification systems (with limited exceptions), biometric categorization systems using sensitive attributes, predictive policing systems, emotion recognition systems in certain areas, and indiscriminate collection of facial images for facial recognition databases.
Special attention to high-risk AI
The regulations will treat high-risk AI systems with particular caution. High-risk systems are defined as those that could substantially harm people's health, safety, fundamental rights, or the environment.
AI systems used to sway election outcomes or used in recommendation engines by large-scale social media platforms are now listed under high-risk AI.
Responsibilities for general-purpose AI
AI foundation models, representing a new and rapidly evolving domain within AI, will be subject to specific obligations.
Before launching these models in the EU market, providers will be required to evaluate and mitigate potential risks to health, safety, fundamental rights, the environment, democracy, and the rule of law.
Generative AI systems like ChatGPT will have to meet transparency requirements, such as disclosing AI-generated content, and should have measures in place to prevent the generation of illegal content.
---
Did you know we're having a generative AI event in Berlin this October?
It's important to discuss these technologies, not only in the abstract but also in person, which is why we're bringing together experts and enthusiasts in the field.
Our upcoming event will provide a platform for key stakeholders to share their experiences and insights on topics like:
Generative AI: analysing what's next in the latest tech revolution
Quantifying uncertainty in generated models to create more reliable products
Deploying robust generative adversarial networks for image synthesis
How to choose the right data preprocessing technique
Powering your GANs & VAEs with state-of-the-art compute for rapid output
What does a fully monetized generative AI landscape look like?
So, what are you waiting for? Get your tickets today!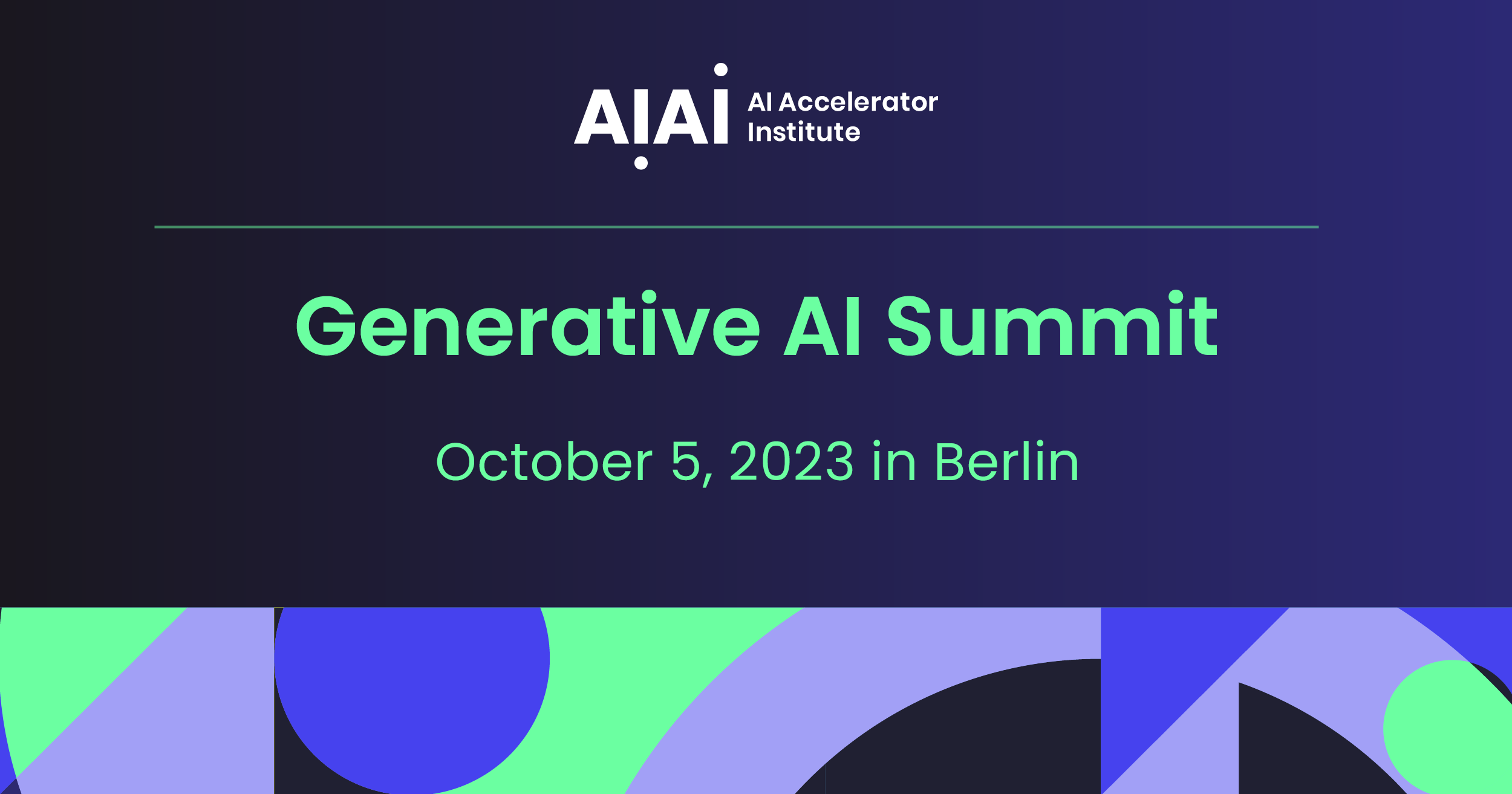 ---
Encouraging innovation and upholding citizens' rights
The proposed rules will foster AI innovation and support small and medium enterprises (SMEs) by offering exemptions for research activities and open-source AI components.
The legislation encourages the creation of regulatory sandboxes, offering real-world environments for testing AI systems before deployment. Further, the proposal enhances citizens' rights to lodge complaints against AI systems and to receive explanations for decisions made by high-risk AI systems that profoundly affect their fundamental rights.
The EU AI Office will monitor the implementation of these AI regulations.
---