Certified Data Science Practitioner [CDSP]
For a business to thrive in our data-driven world, it must treat data as one of its most important assets.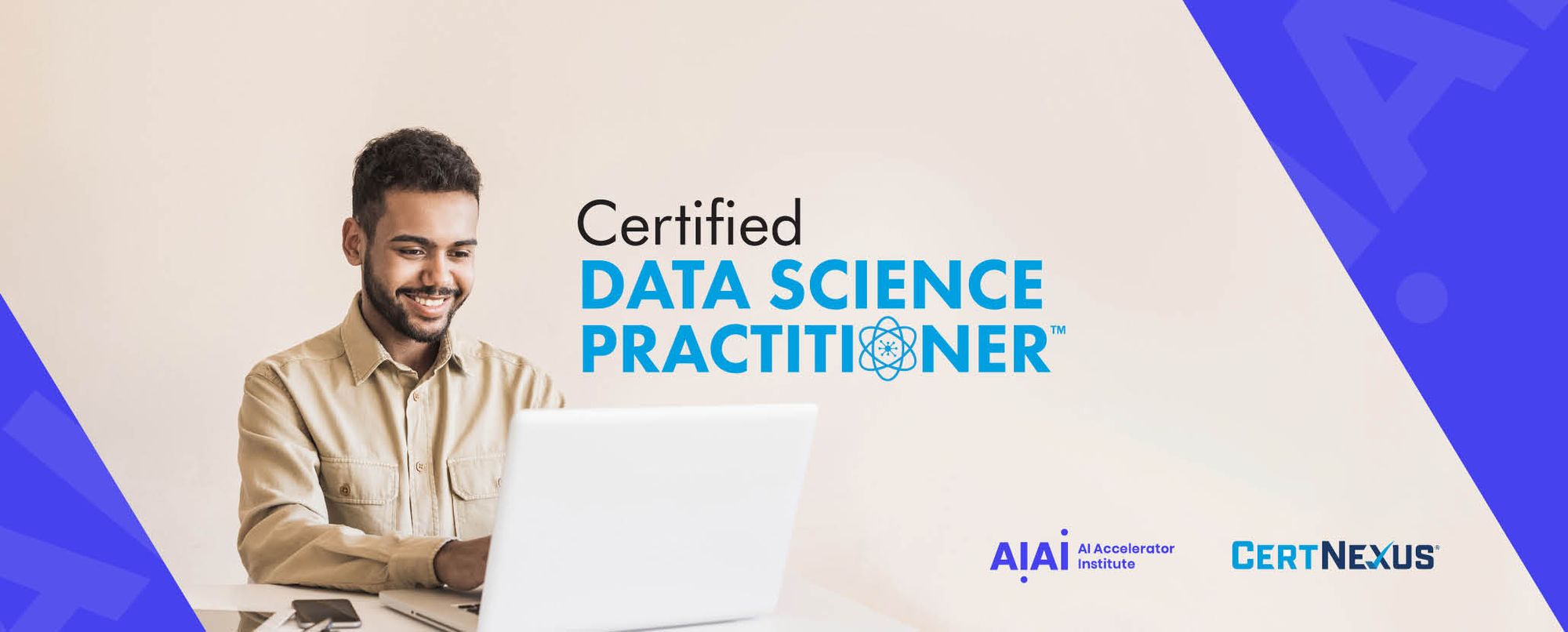 Get certified
And that's what most companies are now doing.
As such, the value of Data Scientists is obvious, and increasing.
However, it's the limited supply of skilled professionals in Data Science that's currently holding businesses back - across all industries.
It's been highlighted that over the last 2 years, 48% of organizations were recruiting for roles that require hard data skills, but some 46% have struggled to recruit for these roles. This calls for a robust workforce of professionals. Professionals who can analyze, understand, manipulate, and present data within an effective and repeatable process framework.
In other words, the business world needs data science practitioners. This course will enable you to bring value to the business by putting data science concepts into practice.
The exam will certify that the successful candidate has the knowledge, skills, and abilities required to answer questions by collecting, wrangling, and exploring data sets, applying statistical models and Artificial Intelligence algorithms, to extract and communicate knowledge and insights.
Get certified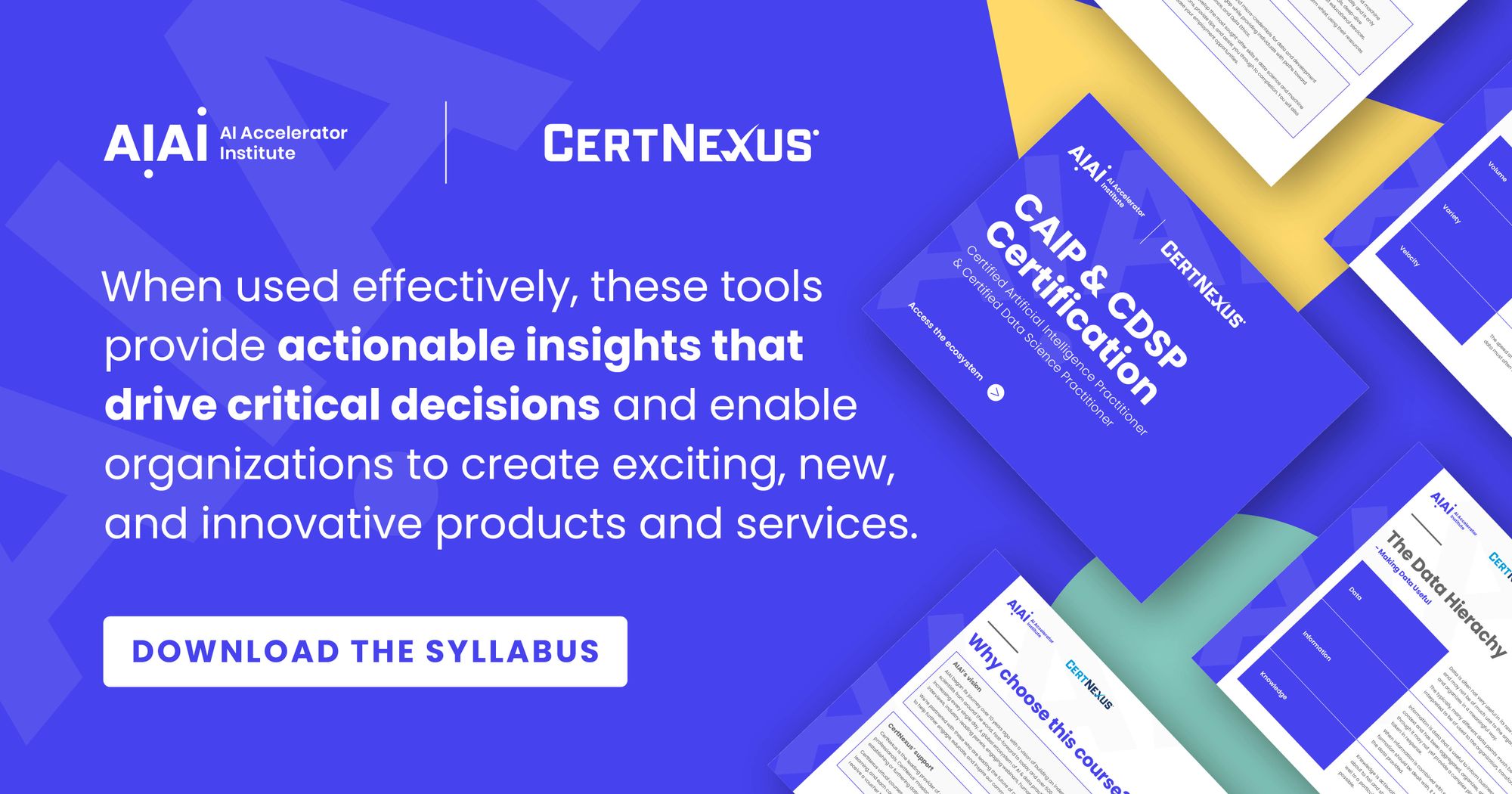 Get certified
If you like the look of the CDSP course, you might also be interested in the Certified Artificial Intelligence Practitioner course. We're offering a heavily discounted price when you purchase both courses together.