Certified Artificial Intelligence Practitioner [CAIP]
Artificial intelligence and machine learning have become an essential part of the toolset for many organizations.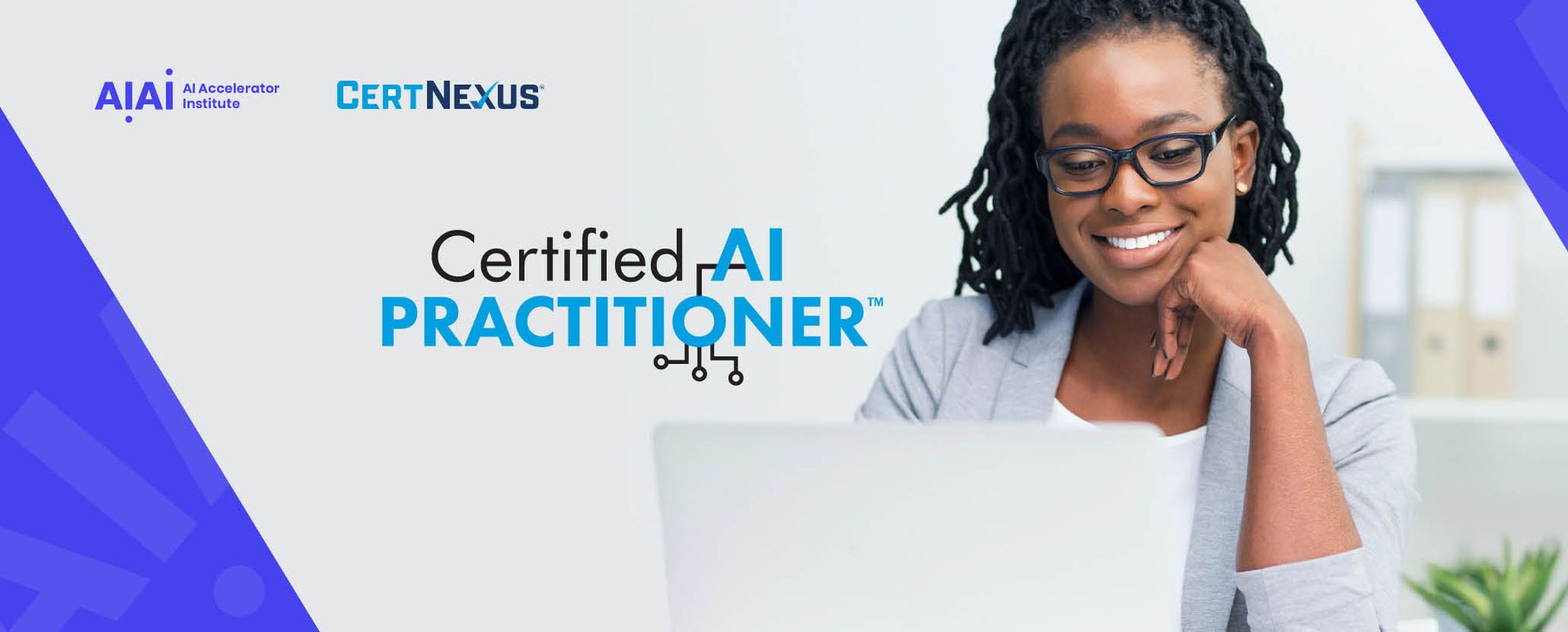 Get certified
But, as more and more organizations seek to implement AI and ML, a skills chasm is opening up.
In a recent survey, 93% of US and UK organizations considered AI to be a business priority and have projects planned or already underway. However, more than half of these acknowledge that they don't have the skilled AI talent in-house to bring their projects to life.
Professionals capable of developing sophisticated business solutions through a range of AI/ML learnings are needed. Right now.
This course shows you how to:
Apply various approaches and algorithms to solve business problems through AI and ML
Follow a methodical workflow to develop sound solutions
Use open source, off-the-shelf tools to develop, test, and deploy those solutions, and ensure that they protect the privacy of users
Get certified
The CAIP Exam will certify that the candidate has the knowledge and skill set of AI concepts, technologies, and tools that will enable them to become a capable AI practitioner in a wide variety of AI-related job functions.
Get certified
If you like the look of the CAIP course, you might also be interested in the Certified Data Science Practitioner course. We're offering a heavily discounted price when you purchase both courses together.