Slack Newsletter | AI Accelerator Institute
September 29, 2023
This week at the AI Accelerator Institute
💡 Spotlight 💡
Meet the Robovision Infinity Belt
🔥Want to see vision AI in action? Make sure to visit the Robovision booth at the Computer Vision Summit in Berlin! 🚀
➡️ Our team will give you a live demo of the Robovision Infinity Belt. Discover how easily our no-code platform can be trained and used in a complex and constantly changing context!
👉 Check how the platform works
---
🇩🇪 AI Accelerator Institute in Berlin 2023 🇩🇪
Stop no. 3 of the AIAI 2023 world summit tour is almost upon us, as next week we head to one of Europe's AI hotbeds: Berlin.
This is your chance to:
1️⃣ Connect with the European landscape's visionary technologists
2️⃣ Discover the tech-stack and people you need right now
3️⃣ Learn from presentations from CXOs at Airbus, Orange, Microsoft & more
Don't miss out.
---
🤝 Ambassador program 🤝

Ready to elevate your personal brand in AI? 🤖
This is your chance. 👇
Become one of our driving forces in the AI Accelerator Institute to grow your network, express your views on AI, and become an industry leader.
The AI Accelerator Institute ambassador program has something for everyone, from writing blogs, to hosting meetups.💡
Applications are still open…
👉 Apply here to register your interest
Applications close October 18!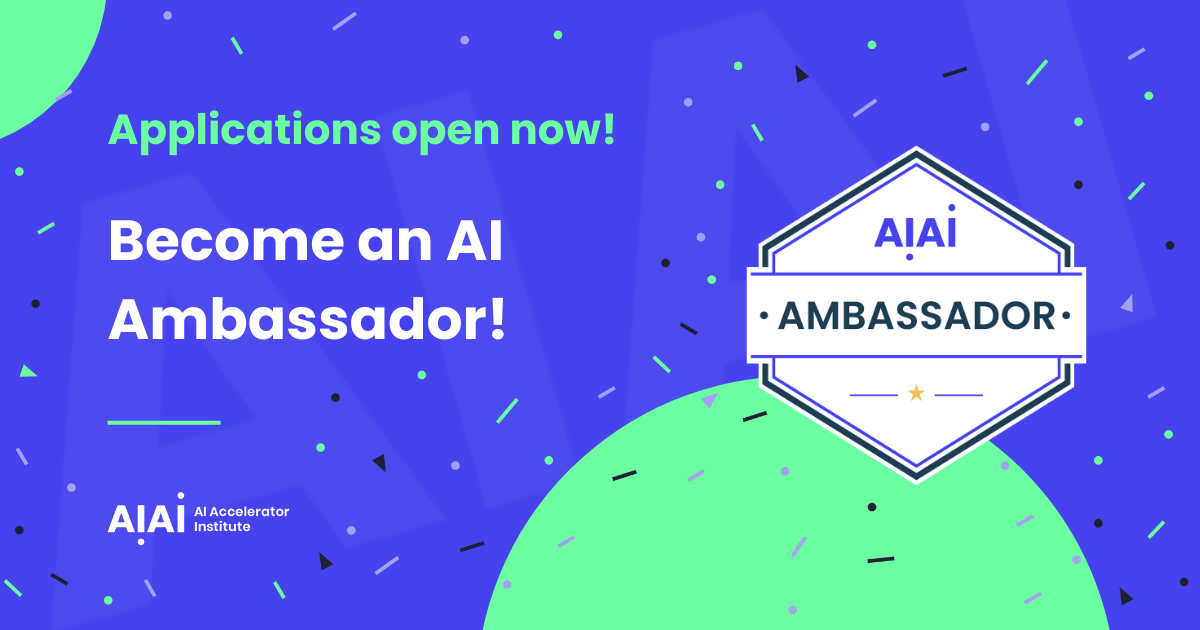 ---
💙 Love AI Accelerator Institute? 💙

You're the heart and soul of our community.

We'd love to hear from you.👇

Leave us a review and tell us why you love being a part of AIAI.

---
🔥Hot off the press🔥
🧱 Building the AI-ready workforce: Challenges and opportunities for industries

In this article, you'll find a compass to navigate the always-changing terrain of AI-driven workplaces in a world where AI's effect on sectors is expected to increase.
🌎 Tackling global challenges with AI
Developing successful solutions to global concerns needs a shift from a traditional approach and a thorough awareness of the complex interactions between various facets of these difficulties.
---
⭐️ Member quote of the week ⭐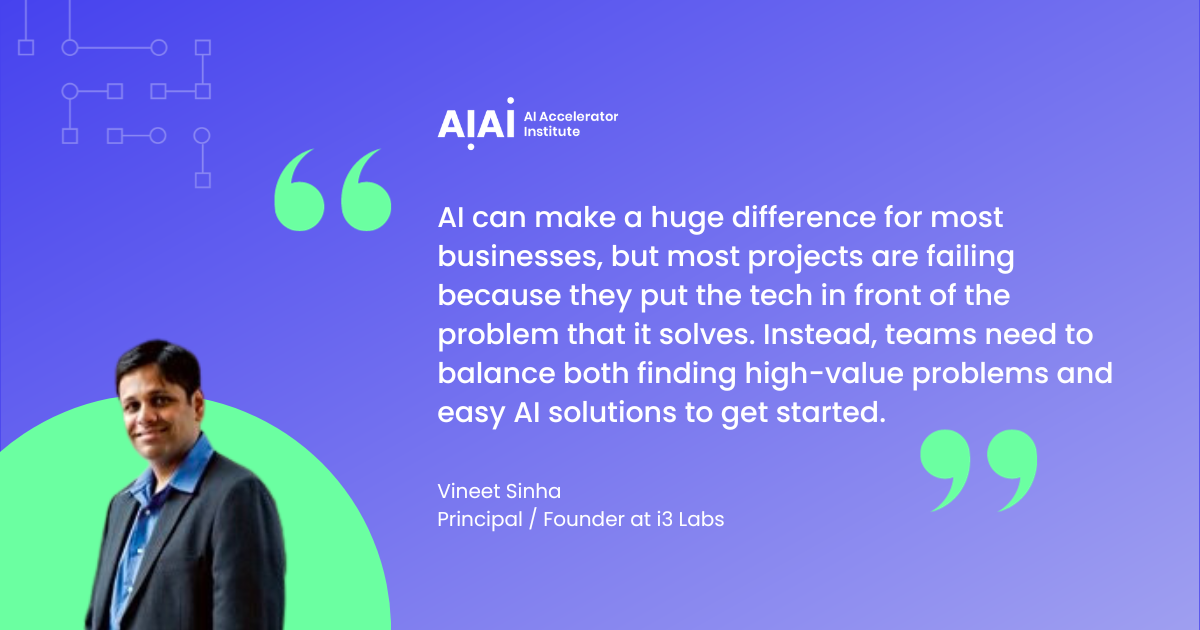 ---
👥 Upcoming Summits 👥


🇩🇪 AIAI Berlin | October 5
🇺🇸 AIAI Boston | October 19
🇬🇧 AIAI London | November 9
---
🤝 Upcoming meetups 🤝
🇬🇧 AI Accelerator Institute Meetup - London - October 17
Join us at our in-person meetup in London 🎉
Come along for face-to-face networking and fun, as we bring together AI practitioners within our London community again. 🤖

Make new connections, discover cutting-edge technologies & applications, and meet the people you need to support your computer vision and Generative AI projects. 🚀
📅 Date: October 17, 2023
⏰ Time: 6pm BST
📍 Venue TBC

---
⭐️ Don't miss out on our future meetups! Join our Circle page to stay up to date on all community events! ⭐️
---
⭐️ Become an AIAI member ⭐️

Here's a quick TL;DR of what you'll unlock:
☀️ A chance to learn first-hand from leading AI experts with a growing library of exclusive articles.
☀️ Complete coverage of the entire AI hardware ecosystem.
☀️ Regularly updated event footage, plus complimentary access to all virtual festivals.
☀️ Presentations packed with AI use cases to keep you ahead of the curve.
The list goes on.
Get ready for an electrifying summer of growth, inspiration, and unforgettable experiences! 🏖

---
🚀 Want to get involved? 🚀

If you have ideas on topics, would like to be involved in speaking at our events, or want to help us with organizing meetups, please contact @Tytti Hyysalo
Or are you interested in contributing to our content? Writing articles or joining our podcast?
Then you should contact @Marisa Garanhel!
---
🎤 Talking points 🎤

Check out the hot topics this week in our #questions channel!
💬 Training an LLM like ChatGPT or Bard with things like Google Books and Wikipedia there's obviously billions of words (300 billion) I think. The model needs access to this while training, where is this data kept while training?
💬 The big LLMs are trained on Wikipedia, obviously, you can't load all of Wikipedia into memory so it must read in blocks if it by scrapping it from the internet. That being said how can you train this model if it doesn't have access to all of the training data?
💬 Looking for a user-friendly platform that'll allow you to quickly spin up a model with a small set of training/test data in the browser or within a SaaS as a quick POC. 90% of AI/ML work is proof of concept modeling not production. Any advice/thoughts on the best options?
Make sure to share your questions with our community in our #questions channel ⁉️
---
💼 Job opportunities 💼

Check out the roles our community members shared with the community this week! See new job opportunities HERE!
⭐️ Did you know that we have our own jobs board with live job opportunities for anyone looking for AI jobs?
You can find our job board here!
Please continue posting interesting job opportunities in our #jobs channel to help our community members to find new opportunities.
---
👥 Find us on LinkedIn 👥

Don't forget to follow our company page AI Accelerator Institute on LinkedIn!

On our LinkedIn page, we share more recourses, community updates, live videos, and a lot more!
---
👂 Feedback👂

We're on Trustpilot and your candid feedback about our community is needed!
⭐️ Click here to leave a review
---
🗣 Refer a friend 🗣

The AI Accelerator Institute is a community that's only as good as its community members. We truly believe in the power of community spirit so, if you have a dream team who'd be interested in joining, send them here!