Transforming Healthcare with AI: Interview series
Our interview series is here to deliver you digestible intelligence from the organizations and innovators leading the world of AI in healthcare - through expert and in-depth interviews.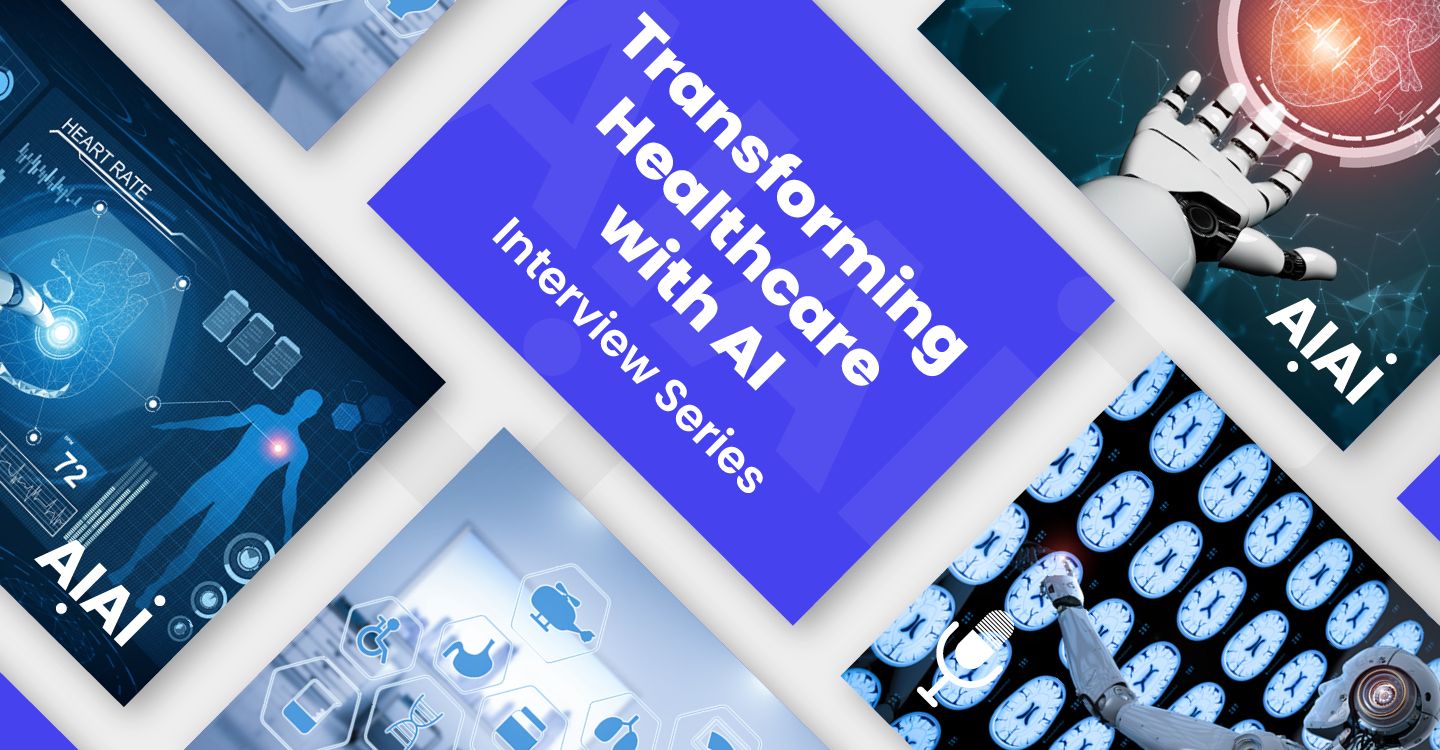 What to expect
The mission of the live broadcast is to dive deep into the most innovative minds leading the healthcare transformation. We'll be covering the most critical AI trends within healthcare and biotech, such as tracking COVID-19 with AI, how AI makes Telemedicine possible, AI in diagnosis, AI in surgery, Image-guided surgery & AI in Radiology.
From high-profile business leaders to technical wizards, each broadcast will play host to a different guest. All uber-experienced. All full of incredible insights. You're in for a treat.
Get Registered
---
See the agenda
---
Meet your host
AIAI is the world's leading community-led AI platform, so it's only right we've teamed up with a multi-faceted AI healthcare and biotech specialist to host the broadcast: Jagadish Venkataramai.
Jagadish's shining passion and adept technical grasp combined with his experience and understanding of commercial vision, strategy, and objectives will help deliver some of the most interesting interviews - one broadcast at a time.
Get Registered
Get involved
Apply to be an interview guest here.
For sponsors who want 1,000s of AI ecosystem players to hear all about their company, check out our media kit or contact Jordan to see how you can get involved.