Our AI Accelerator Summit Boston starts on Thursday … do you have your tickets?
We're back in Boston with an AI Accelerator Summit that's packed with insightful talks by some of the world's leading companies in AI!
We spoke to Yevgeniy Vahlis from Shakudo to find out more about his panel and what you can expect from this expert discussion.
📆 19 October 2023
⏰ 11:30 - 12:00
📝 Main Stage: The technical playbook for operating your business with AI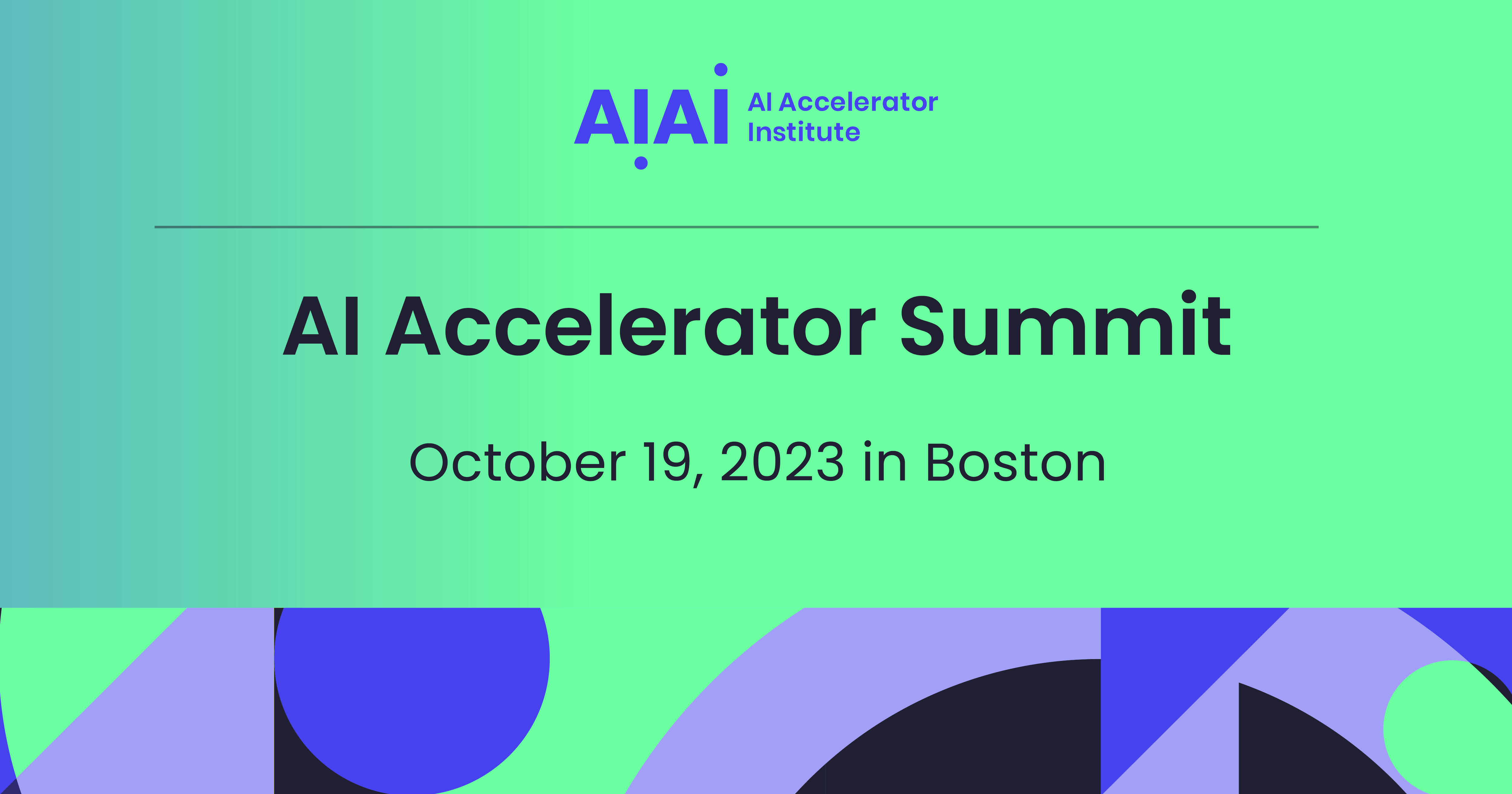 1. Tell us a bit about Shakudo and the products and services you offer.
Shakudo is an operating system for data and AI stacks. It's a managed platform that makes it easy for companies to set up and run customized, scalable data stacks to quickly achieve their data and AI goals — this could be anything from creating an internal LLM chatbot with a vector database to building geospatial applications that interact with external data sources.
Shakudo is the glue that holds the data stack together. We support over 100 open source and commercial stack components, and continually add more to the platform — data, AI, and ML tools, as well as data sources — so teams can use the best, most advanced tools available while avoiding vendor lock-in.
Shakudo creates immediate compatibility across our users' tools and infrastructure, so they don't have to rely on internal DevOps teams to manage data infrastructure, or spend unnecessary time doing it themselves. Our automated DevOps environment makes it simple to manage cloud spend and add new tools to the stack as business needs evolve. Shakudo provides a stable, unified stack environment and a single UI where teams can develop code collaboratively and ship products with confidence.
2. What sets Shakudo apart from the competition?
A number of things. One is that we make it very easy and cost-effective for teams to get started on data and AI projects within a matter of days. Shakudo is essentially a turnkey solution for setting up and running a customized stack that does exactly what a user needs it to do, from AI-based projects to pipeline orchestration and beyond.
A second differentiator is that we help our users' future-proof their stacks by a.) making it extremely simple to evolve and scale their stack over time and b.) eliminating vendor-lock — our users own their codebase and have complete control over it, as it runs in their cloud. They don't need to write code that's specific to Shakudo and can easily run their code outside of the platform if they wanted to.
A third differentiator is that we do not force any single tool to live at the center of a company's data ecosystem, which can result in awkward, difficult configurations that require a particular tool to do things it wasn't built to do. Our platform is, by nature, the stable, neutral infrastructure that's required to run a modern data stack efficiently and organically — it allows teams to maximize the value of each unique component within their stack, without making compromises.
3. How do your products and services benefit the AI community?
We currently integrate with 13 open source LLMs, 8 vector databases, and numerous other AI related technologies, like model tracking, model serving, and geospatial tools — and we continue to add new stack components on a weekly basis. Having access to these preconfigured tools in a stable, managed environment enables AI teams to experiment, innovate, and build applications with ease, without having to worry about pipeline or infrastructure maintenance.
4. What is the biggest challenge your company is facing?
Shakudo is like nothing else on the market, so our biggest challenge and most exciting opportunity is to spread the word about this new way of working. Our platform is really a game changer for data teams working on AI projects and/or with large quantities of data, and it's thrilling to see the difference Shakudo is making to our customers' businesses and in the careers of our end users.
5. What can the audience expect from your session at the event?
I'll be discussing the business benefits and opportunities that come with integrating LLMs into a company's operations, with specific examples that illustrate strategic implementation and outcomes. I'll cover the technical and infrastructural challenges of embedding an LLM supported by an underlying vector store into a business, and will walk through scalable and efficient solutions.
---
Interested in attending Yevgeniy's talk?
Get your tickets to the AI Accelerator Summit Boston today – there's still time!