Computer Vision Meetup: Tel Aviv [February 1]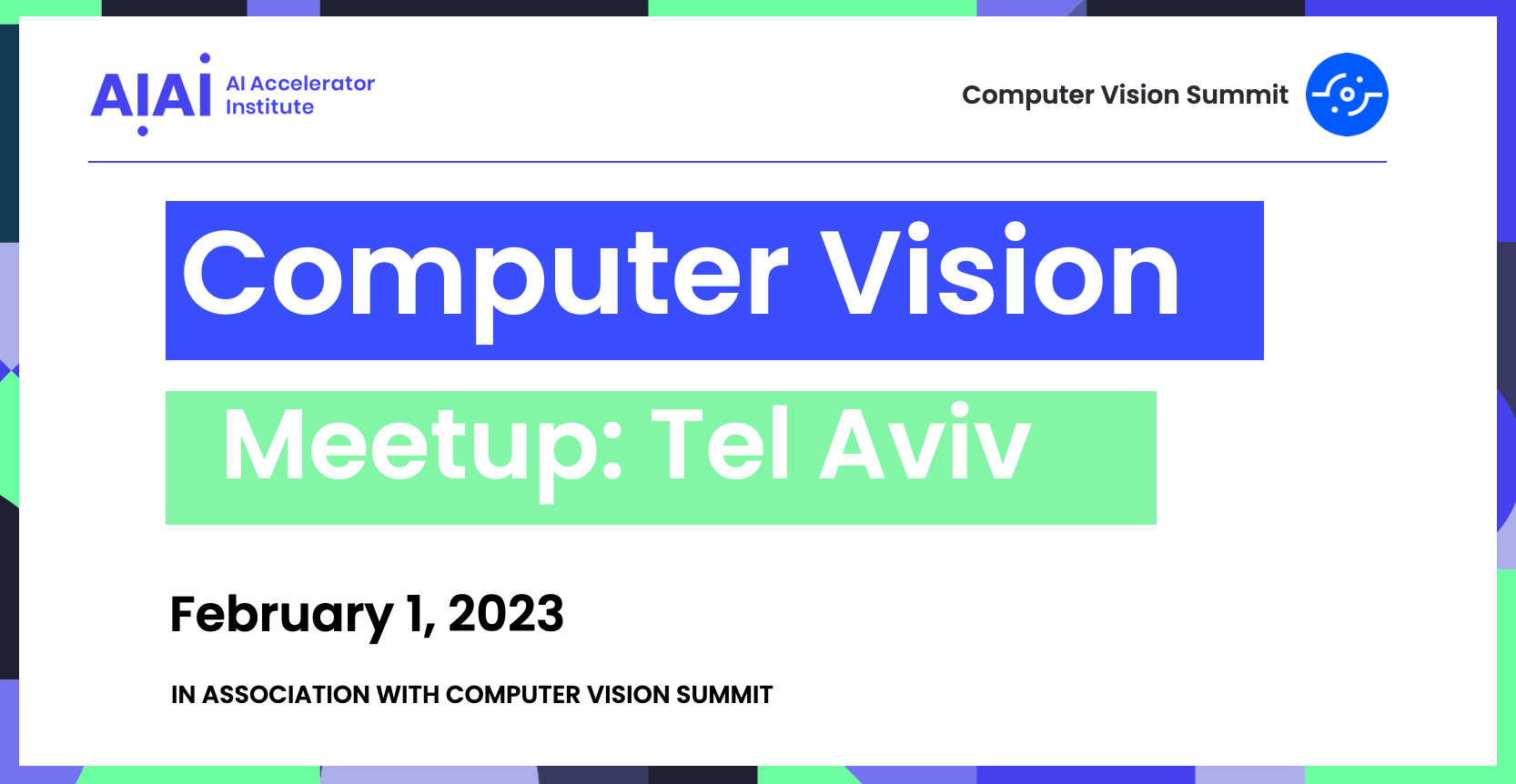 Grab a free pass
Join us at our in-person meetup on February 1, 2023 in Tel Aviv. 🎉  
Come along for informal, face-to-face networking and fun, as we bring together CV practitioners within our Israeli community for the very first time.
Make new connections, discuss cutting-edge technologies & applications, and meet the people you need to support your computer vision systems.
And, leave as part of the AIAI Community, with a network of local peers alongside you.
We'll be back in Tel Aviv on March 23, too, to deliver our flagship show - Computer Vision Summit.
📅 February 1, 2023
⏰ 5.00-7.30pm IST
🎟 Free entry
📍 Hilton Tel Aviv bar
Grab a free pass
What's included with your pass?
🤝 Informal networking with your local peers
💬 A chance to pose your questions to leading strategists and engineers
🏆 The chance to win a pair of Gold Passes to Computer Vision Summit Tel Aviv, live & in-person on March 23, worth ₪2895.
Grab a free pass