AICXO Recap 🎥: highlighting 4 C-Suite conversations from 2023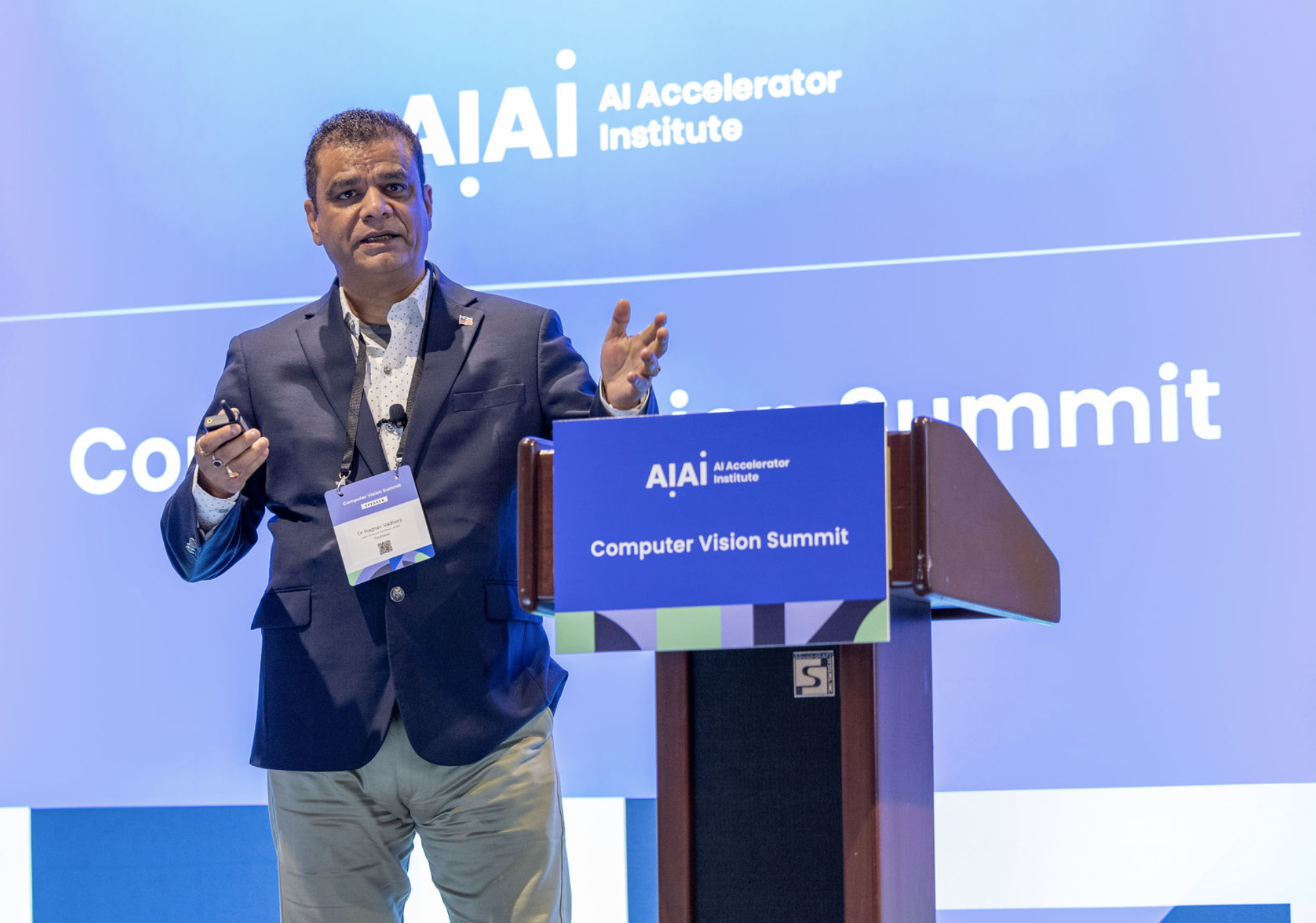 The demand for effective leadership within tech & innovation has never been greater.

So, to highlight the strategic triumphs coming from the AIAI community, we're sharing four sessions led by visionary CXOs who took to the stage at our 2023 summits.

Access is on the house, granting you an insider's perspective into the future of leadership in artificial intelligence.
🗓 December 6 |📍Online | 🎟 Free
Secure free access
Previously available only to AI Accelerator Institute members, we're giving away sessions featuring CXOs from Intuit, Microsoft, Synthesia & Skippr.
---
Session #1: Power deployable AI with high-performance infrastructure and strategy
🎤 ft. Ashok Srivastava, Chief Data Officer @ Intuit

"Deployable AI, which combines cutting-edge technology with a robust infrastructure and strategy, is becoming a game-changer for businesses and organizations worldwide.
"This panel session will delve into its essential components, equipping you with the knowledge to accelearate its full potential."
---
Session #2: Delivering on promise: entering a new era of technology
🎤 ft. Andreas Braun, Former CTO @ Microsoft Germany

"In this keynote, Andreas explores the potential of these technologies to make our lives better, and will discuss the challenges that lie ahead in delivering on the exceptional promise and hype."
Grab a pass
---
Session #3: Building generative media on ethical and secure foundations
🎤 ft. Victor Riparbelli, CEO & Co-Founder, Synthesia
"Today, we're witnessing seemingly magic technology being developed at a rapid pace: AI is now able to generate images, music, video and even conversations that are incredibly lifelike.

"Victor Riparbelli opens AIAI London, and shares insight on how Synthesia is making strides in remarkable applications across industry with it's market-leading generative systems."
---
Session #4: From POC to production - deploying generative AI for practical application
🎤 ft. Noam Tenne, Co-Founder & CTO @ Skippr
"However, there are still a number of roadblocks that need to be overcome before generative AI can be widely deployed in practical applications. As many will know, taking an idea from the whiteboard and into the real world is no easy task.

"In this talk, Noam will discuss some of the key challenges that need to be addressed in order to make generative AI more easily applicable."
Secure free access now
---